"Being seen and recognized, this our letmotif since 1975".
Showing your presence on the road is essential for your safety.
Warning the other drivers is reducing the risks of accidents caused by a bad visibility; and then optimising your working conditions.

T2S, French SME based in Sorbiers (42 Loire), makes and sells safety products and traffic signals.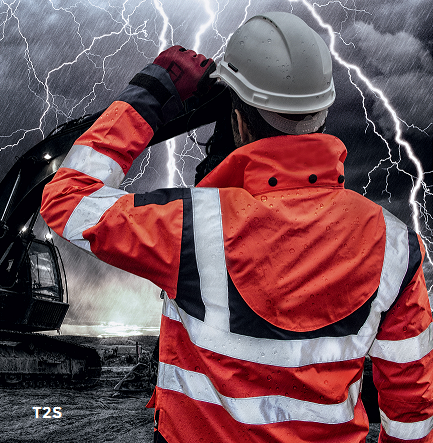 Our expertise and knowledge enable us to answer the best to the user's expectations and demands concerning design, comfort, safety and visibility. 
T2S has become one of the biggest french maker of high visibility PPE, famous for its products'quality. Nowadays it is one of the major actors on the ves markings market.
Conform to the ISO 9001 standard since 2001. In november 2014, we got the IMPRIM'VERT® label for our markings (on films and textiles) produced inside our silk-printing workshop: guarantee of professionalism and care.

"Innovation is the result of success.
Protecting the environnement is our priority and everyone's daily commitment.
Let's join forces and ideas to build new projects together".